Amish Cabinets Lexington KY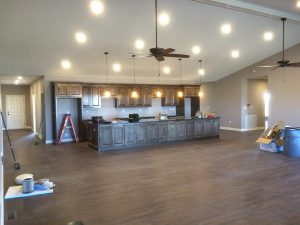 Handcrafted Amish Cabinetry Lexington KY
Handcrafted Amish furniture is synonymous with quality and durability. Lexington Kitchen Cabinets & Remodeling is the exclusive provider for many locally built, one-of-a-kind wooden Amish cabinets you cannot find anywhere else! We have 200+ looks and styles of fully custom Amish built cabinets for you to choose from.
Do you want your home to have a unique look and feel all its own? The cabinetry you choose will play a major role is setting the "mood" of your space. If you're in the market for the highest quality, locally sourced Amish Cabinetry, please contact the professional design team at Lexington Kitchen Cabinets & Remodeling. Call 859-376-1616
Amish Kitchen Cabinets Lexington KY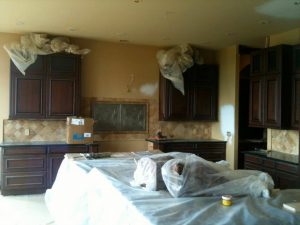 Amish Kitchen Cabinetry is the finest quality wood cabinet money can buy. Our Amish built kitchen cabinets are built with the highest quality wood and are crafted by hand by skilled Amish artisans with decades of experience building custom kitchen cabinets in Lexington.
Lexington Kitchen Cabinets & Remodeling is Lexington, KY's premiere source for high quality Amish kitchen cabinetry. You will not find these cabinets anywhere else or in any other cabinet store in Lexington. Our custom cabinets are exclusive to us and we are the only source for many a local Amish cabinet maker. If you want your kitchen remodel to truly be unique and one of a kind, please give us a call at 859-376-1616
We will show you our full lineup of custom built Amish kitchen cabinets and you will be able to choose the precise look of the cabinet color, cabinet door style, and cabinet finish to match your space.
Please contact us about remodeling your kitchen or to help you plan your new kitchen construction. You will not be sorry you did.
Custom Amish Bathroom Cabinet in Kentucky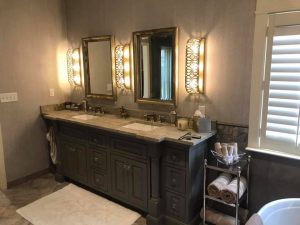 Is it time to remodel your bathroom? Would you like to have the best Amish bathroom cabinets in Kentucky? Look no further than contacting our design team for a free consultation.
The Amish are famous for building the best custom cabinets in the world. Each Amish bathroom cabinet is handcrafted from the highest quality timber available. Skilled Amish artisans put generations of building know-how to work for you when you hire us to remodel your bathroom or install Amish bathroom cabinetry in your home in Lexington.
Lexington Kitchen Cabinets & Remodeling is Lexington, KY's premiere source for Amish-built bathroom cabinetry. If we can help you with a bathroom remodel, or if you'd like a free consultation with us as part of your new bathroom construction, please give our friendly design team a call at 859-376-1616
Amish Cabinet Maker Lexington KY
Trust your home's cabinetry solution to Lexington Kitchen Cabinets & Remodeling. We are Lexington's #1 source for custom cabinets, and have over 200 styles you can choose from exclusively available to our customers.
Our professional remodeling contractors and custom cabinet builders would love help you with your new cabinet installation in Lexington.
Please call us today at 859-376-1616
You may also fill out the Free Quote form on this website and one of our friendly remodeling contractors will contact you soon. Consultations are free, pricing is 100% up front, and customer satisfaction is guaranteed!
Thank you for considering us - we look forward to having you as our customer!